Deepening Self Care-A Mini Retreat
Self-care is essential for staying healthy and balanced. During this retreat In the service of caring for ourselves and balancing our nervous systems we will engage in movement and breath practice, meditation, personal reflection and deep rest. We will learn practices that can be incorporated into our daily rituals to support us to thrive.
In this retreat we will:
Gain tools that can be used daily to relieve fatigue and burnout
Learn practices to reduce stress
Connect more deeply to our life's purpose
Experience a renewed sense of wonder and joy
Sunday, June 30th 2-5 PM
$40
Register Here:     https://www.wholelifeyoga.com/workshops-events-1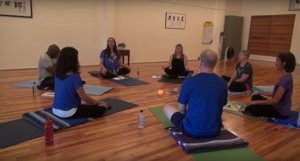 Stretch and Fly Yoga Dance
When: Sundays Monthly at Whole Life Yoga- 4:15-5:30
The Dance of the Solstice-June 16th! 
Where: Online through Whole Life Yoga
Cost:
Drop ins Welcome!
Yoga Sound Baths!
Two Locations:
Phinney Ride Yoga with Janelle Leonard and Limber Yoga in West Seattle with Daniella White
Join Liziah us for these beautiful offerings – a combination of yoga and sound healing. Liziah leads an all-levels yoga flow while Janelle and Daniella play crystal bowls and gongs, inspiring powerful, restorative energy to flow within. We conclude with a 30 minute Sound Bath, resting in Savasana.
Upcoming Dates: TBA
Phinney Ridge Yoga-6615 Dayton Ave N, Seattle WA 98103
West Seattle: TBA
Limber Yoga: 7901 35th Ave SW, 2nd floor, Seattle, WA 98126
Cost: $35 pre-register  $40 day of
E-mail to receive ticket link: [email protected]